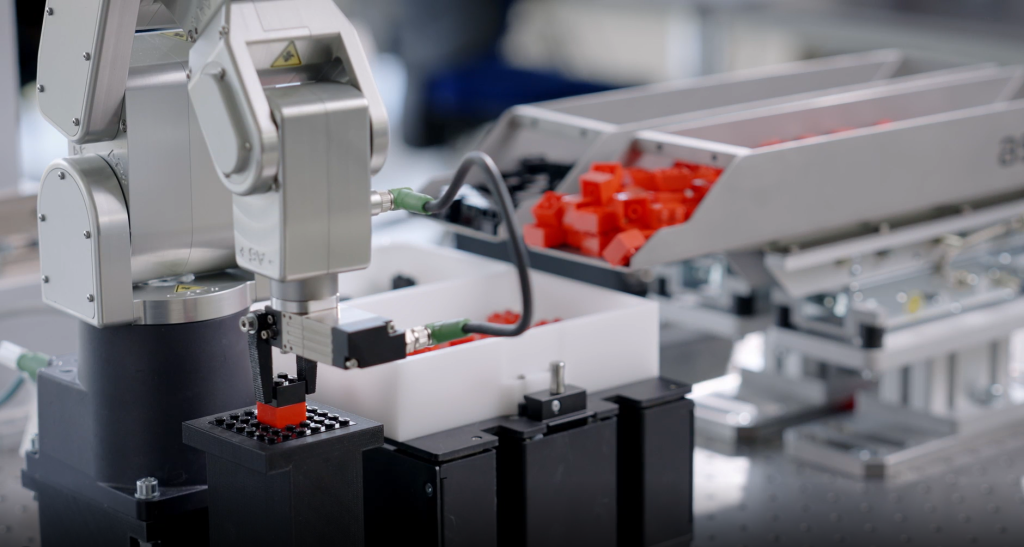 12.06.2022
Do you have a requirement to feed two similar parts simultaneously? Then our new dual feeding option is perfect for you and offers several advantages.
Feeding efficiency is improved by allowing the handling of two parts on one platform. Separated by a mechanical barrier handling two parts on one Asycube, significant gains are made in the machine design space. With dual feeding less hardware is needed, therefore adding value for your company. You will also reduce the footprint as less material will be needed and it will not be necessary to change the Asycube if the parts change.
The option can be used with our three biggest Asycube: Asycube 240, Asycube 380 and Asycube 530. To benefit from the option, you need to have the 2.0 version of the EYE+ or later versions and a license. In order to add the function to your chain of production, two hoppers will be needed as well as a split platform.
Advantages :
Value added (less hardware)
Space saving
Efficiency, handling two types of parts
Management of two individual hoppers