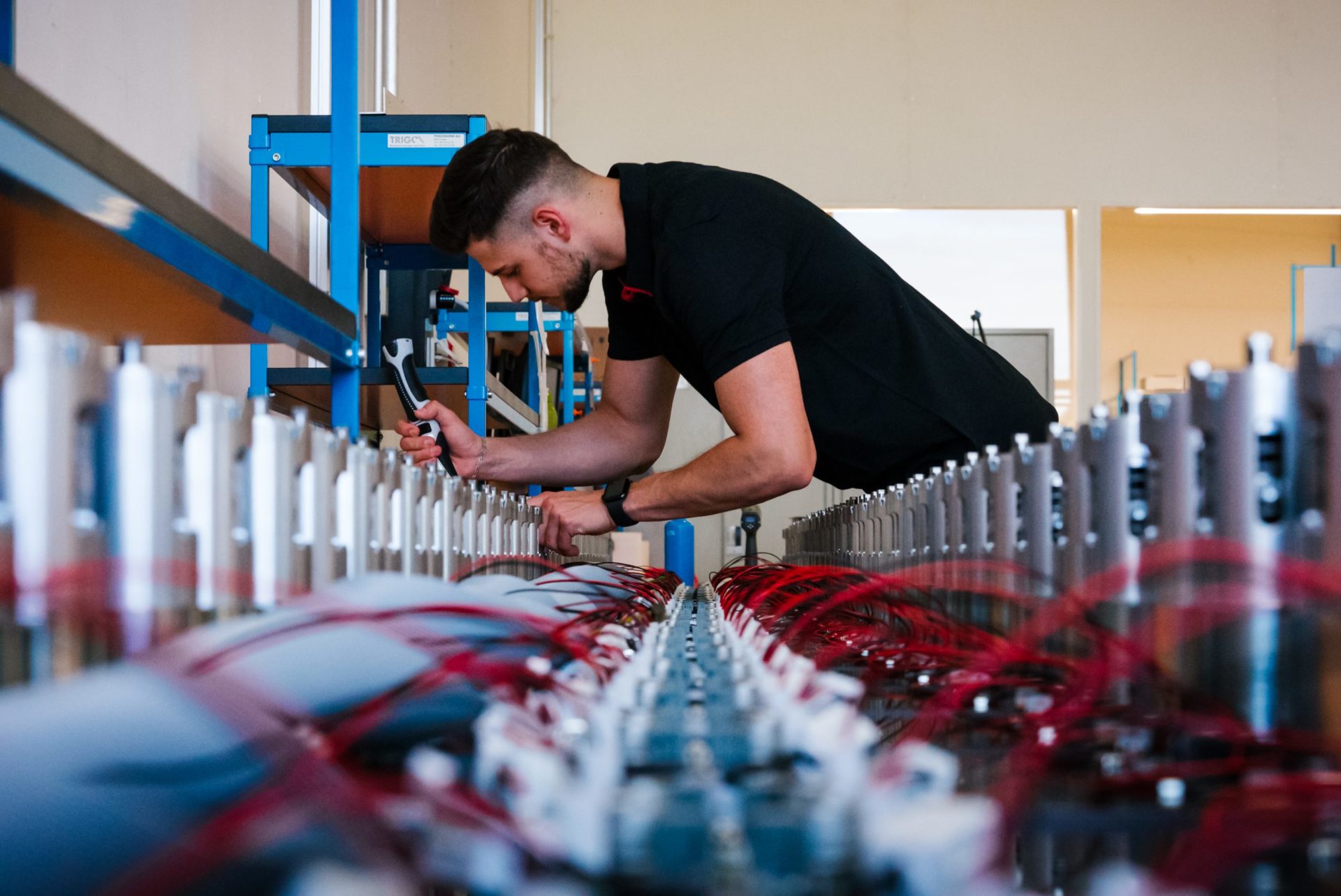 Career
Find our current open positions
Asyril SA is an attractive employer committed to providing a stimulating work environment, motivating tasks and development opportunities
Position
Department
Location
Assistent/in (Logistik/Einkauf) in Vollzeit 100%
Als Teammitglied in der deutschen Niederlassung umfassen Ihre Aufgaben verschiedene administrative Tätigkeiten, die unter anderem mit den Prozessen Einkauf, Logistik, Verkauf und Marketing zusammenhängen.
Sales
Germany
Support - Ingenieur m/w/d in Vollzeit
Als Teammitglied in der deutschen Niederlassung besteht Ihre Aufgabe darin, unsere Kunden technisch zu unterstützen und technische Machbarkeitsstudien durchzuführen. Sie spielen eine wichtige Rolle bei der Weitergabe des Know-hows und der Vermittlung von Schlüsselkompetenzen an unsere Kunden in den Bereichen flexible Zuführung, maschinelle Bildverarbeitung, Robotik, SPS-Programmierung, allgemeine Automatisierung und Prozessoptimierung.
Customer Support
Germany
Assistant.e administratif.ve Achat - CDD de 7 mois à 100 %
En collaboration avec l'équipe opérationnelle, vous aurez la mission d'assurer l'exécution des tâches administratives quotidiennes notamment en lien avec les achats, les livraisons et les flux logistiques.
Operations
Villaz-St-Pierre - Switzerland
Application Engineer
Your mission will be to provide technical support to our customers, to perform engineering feasibility studies, and to assist with other general office duties. You will play an important role in passing on the know-how and providing key competencies to our customers in the fields of flexible feeding, machine vision, robotics, PLC programming, general automation and process optimization.
Customer Support
Edina – USA
Are you interested in our company? Are you looking for a new professional challenge and a stimulating work environment?
Don't hesitate to send us your spontaneous application! Asyril offers multiple career opportunities and is always looking for new talents.