27.07.2020
Alumotion
Automated and flexible parts feeding with 3D vibratory plates: Alumotion interviews Maxime Oger, Regional Sales Manager Asyril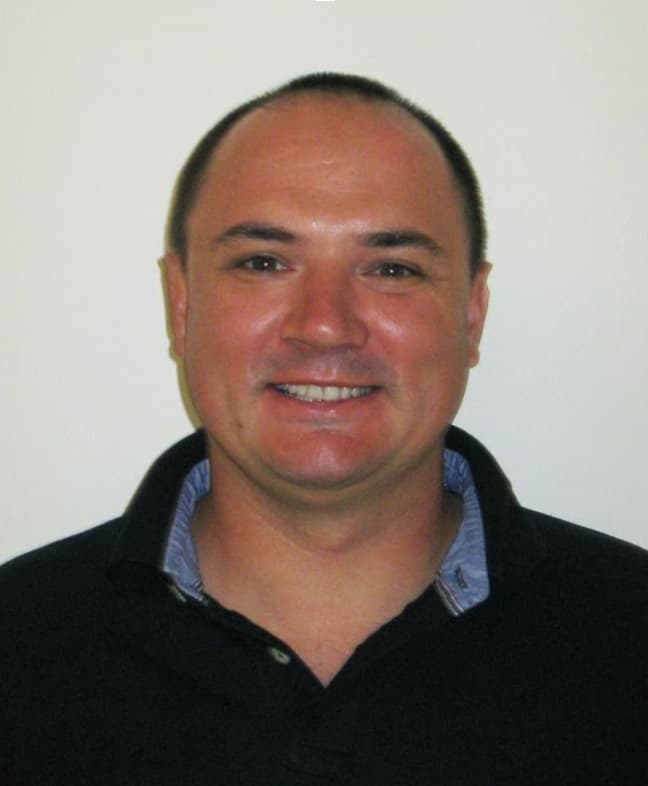 Quick intro with the presentation of Maxime Oger
I'm Maxime OGER, Western Europe Sales Manager for ASYRIL since 2017. My role is to develop ASYRIL sales within western Europe through our distribution channel.
I have an Engineering background and started my career as an R&D Engineer in the small appliances industry for groupe SEB in France. I moved to Switzerland back in 2011 to become an Application Engineer for Johnson Electric International using my experience in small appliances product development. Customer driven I slowly moved into a Key Account Manager in several industries (F&B, Home Automation, Power tools, white goods).
I was never far away from automation and decided to jump into the robotics and Automation world with ASYRIL 3 years ago. Automation is full of innovation and no project is like the other. There is always a different problem to solve and helping our customers being successful in their projects is a great satisfaction.
Quick presentation for our audience: who is Asyril?
Asyril was founded in 2007 with the aim of developing small assembly lines for assembling tiny products. Switzerland with watch manufacturing was the ideal platform to start. Thus, the first product of Asyril was the PocketDelta robot (https://en.wikipedia.org/wiki/Pocketdelta_robot), a tiny robot having high precision and high speed on a small scale. While presenting the robot to potential customers one question was very often raised: "Very nice and compact robot, but how do you bring the tiny parts to the robot?". This question triggered the development of a new, very flexible feeding system for small parts. The Asycube was born. The combination of the PocketDelta robot with the Asycube led to a great success with the commercialization of the Asyfeed Pocket Cell, a very versatile palletizing machine for small parts. The feeding system had many advantages compared to traditional systems, such that enquiries for bigger feeding systems came very quickly. Asyril decided then in 2014 to focus its activity in developing innovative feeding systems for broader industry applications. It sells its product worldwide through a performant network of distributors and continues to develop innovative solutions for feeding components in automated assembly lines.
Could you share one or two extremely challenging applications that you were extremely proud to achieve as solutions?
ASYRIL started with extremely small and fragile parts for the watch industry. Our first achievement was to feed, identify and pick parts of 0.1mm in size. Mastering the feeding of such small parts requires a high level of expertise and technology. It was then obvious that our technology could apply to bigger parts and penetrate other markets like automotive, medical, cosmetic developing our Asycubes 240, 380 and 530 brought a lot of success stories at the most known companies in the entire world. Gaining the trust of such international companies is a nice reward and a good sign that our solutions are really beneficial.
What's ahead for the industry? What makes you confident in the projected growth?
The growing demand for Flexibility is making us really confident for the future. We have seen recently companies producing products completely different from what they are used to. How can you adapt your production line without having Flexible solutions? Robots can be reprogramed very fast. Collaborative robots have pushed the reusability and the fast implementation even further.
Our products were designed with this exact same target.
Miniaturization is also coming in many industries and feeding small parts is something that not everybody can do.
We can foresee a bright future for ASYRIL.

Asyril, tomorrow: where are you headed in terms of R&D and what should be expected as we move forward?
That's a good question! What must be understood is that ASYRIL was born and still lives from innovation. 80% of ASYRIL employees have Engineering degree and a high percentage of PhDs. Our R&D team is loaded with talents working for the future of the company. Our generation#1 Flexible Feeders are using a unique and patented technology the Generation #2 and#3 are already in process and will continue with the same target: Innovate and disrupt. ASYRIL will again be the precursor of flexible feeding.
Stay put!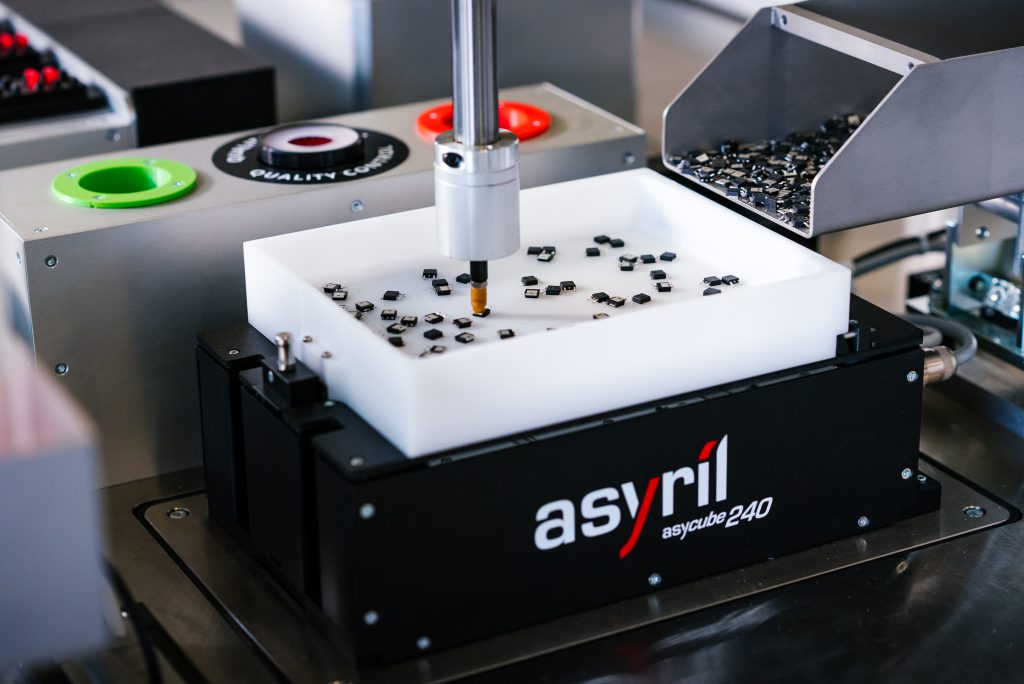 A few words on the italian market, for what you've experienced so far:
Italian machine builders reputation is known worldwide and being close to Italy was for clear that we had to enter Italian market and that there was a need for Flexible Feeding. We just needed to find a good partner to help us get known in Italy. With ALUMOTION we have found a partner sharing the same values: Innovation and helping customers. The ability of ALUMOTION to provide a high level expertise, technical support. Customers satisfaction is ASYRIL's priority. Our technology is the most advanced among flexible feeding solutions. It is important for us to keep the technology advantage and gives this advantage to our customers.
Our partnership with ALUMOTION is made to last for long!
ASYRIL will be at the next SPS-Parma in May and we will show some unique solutions there. Other shows and virtual events shall come too in 2021 in Italy.
Closing, thank you, etc.
I'd like to thank Roberto and Fabio FACCHINETTI and the whole ALUMOTION team for helping ASYRIL developing in Italy. Finding valuable distributors isn't easy, with ALUMOTION It is a successful story that will continue for years to come!