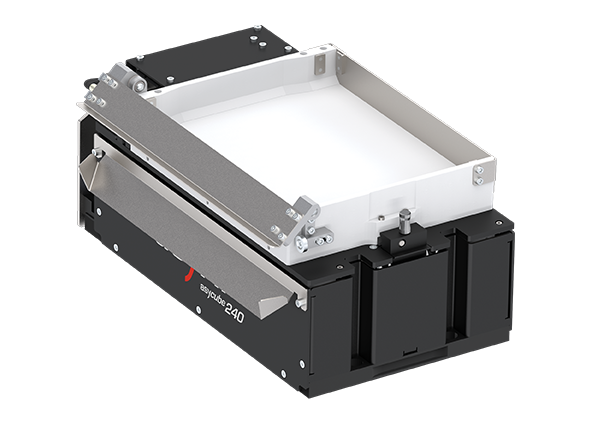 13.09.2021
When a quick change of component is required, the purge option allows you to easily switch from making an "A" product to a "B" product. Now the Asycube 240, like all other Asycube has this option!
To benefit from this option, all you need to do is order a purge platform and an actuator kit in addition to your Asycube.
As with the Asycube 380 and 530, you can choose whether you want to empty on the right or on the left.
If you already own an Asycube 240, you can order only the purge platform and the actuator kit and update your Asycube firmware. You can find all technical information in different manuals on the product page.
Different uses of the product
Reduce changeover time:
Quick platform emptying
Avoids handling of parts
No tools required to change platforms
Avoid operator intervention during production:
After the "Pick&Place" de toutes les bonnes pièces, évacuer les pièces non récupérables automatiquement (coupe des déchets, pièces enchevêtrées…)
Product presentation
There are different purge platforms; left opening and right opening. A metal spout to guide the parts to the receiving area is also included. An electric motor has been integrated to allow the system to operate autonomously once connected to the Asycube.